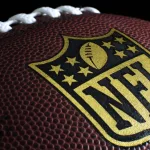 Police are continuing the search for former NFL player Sergio Brown, who is missing amid an investigation into his mother's homicide, which occurred in the Chicago suburb of Maywood, Ill. Homicide detectives say that Myrtle Brown, 73, was found unresponsive near a creek behind her home Saturday as officers searched for her and her son Sergio Brown, 35, formerly of the Buffalo Bills.
The Maywood Police Department said in a news release that family members informed authorities Saturday that Myrtle Brown and Sergio Brown could not be located or contacted.  Officers said they then conducted a wide search of the area and found Myrtle Brown dead near a creek outside her home. They transported her to the Cook County Medical Examiner's Office for further analysis. Maywood police Cmdr. Dennis Diaz said that the medical examiner's office ruled the death a homicide and that Myrtle Brown died from multiple injuries she sustained from an assault.
Meanwhile, police continued the search on Tuesday to locate Sergio Brown. Brown played at Notre Dame from 2006 through 2009 and was an undrafted free agent signing by the New England Patriots in 2010. The former defensive back spent two seasons with the Patriots. He also played for the Indianapolis Colts, Jacksonville Jaguars and Buffalo Bills.
Brown went to the Super Bowl with the Patriots in 2012. He totaled 144 combined tackles, 10 passes defensed, five tackles for a loss, four fumble recoveries, 2.5 sacks and an interception in 94 NFL appearances.
Editorial credit: Twin Design / Shutterstock.com